I'm fired up, you're fired up, Duke's gay and fired up, let's fucking roll!!
11:13:
There's your melodramatic buzzer. I'm going to go to sleep. Hope you enjoyed the blog and if you see any of these guys, give them a punch to the face for me. Besides Nolan Smith. Lay off of him. His skull is going to be tender for a while.
67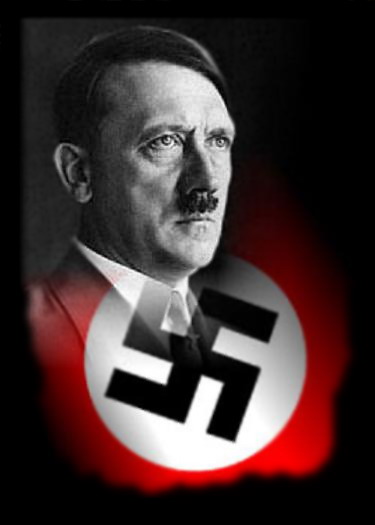 78
11:12:
Milbourne fouls out. Really? Sheesh. Unless a team consistently fouls like that, if you're a team of refs, you need to really check yourself when you fould out three of the best players on the other team. It's just despicable. Jay Bilas and Mike Patrick gush over Duke. "They earned it, no doubt."
11:11:
Make a wish! Mine is that a building falls on Greg Paulus. That talentless, rat-faced hack who thinks he's good at basketball because he pounds the floor just as well as any whitebred douchebag has done before him. We had one last shot to give ourselves a chance and Tucker missed it. The last 40 seconds are just going to be a slow bleed.
11:09:
With less than a minute left, Lurch hacks the hell out of Bowie. Classy 'til the end. Bowie drains both and we're down by 7, fouling with 51 seconds left. We need our own version of the minute miracle now.
11:07:
Even though I've been complaining about the refs, we have shot ourselves in the foot on free throws, missing 9 so far. How much are we down by? 8. This whole game is a coulda-been, shoulda-been. Depressing.
11:04:
Duke basketball just makes me sick. The no-calls. The horrible fouls that are called on opponents. Their rat fink coach. Crybaby and Lurch. The media fawning all over them. The fact that they're a faceless conglomerate of the best whitebred three-point shooters their smarmy coach can find. No one on this team is likable. No one ever has been, besides Elton Brand, who hated Duke. If you root for this team, the odds are that you are just as much of a smarmy jackass as anyone who's ever gone through the program.
11:02:
Crybaby nails the could-be dagger and Duke is up 9 with less than 2 minutes to go. We need a minor miracle.
63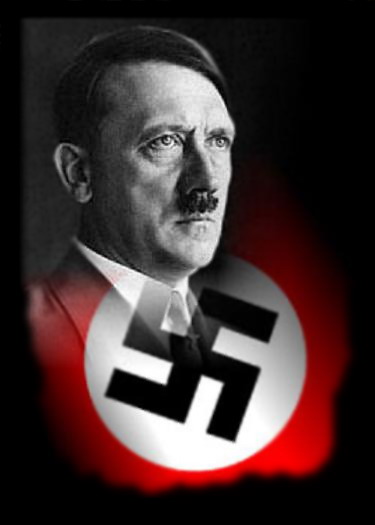 72
11:00:
Mosley fouls out. As a parting gift, I'll spell his name right. This has been just a disgusting display by the guys in black and white tonight. You know when you play Duke that they're going to get the calls, but it's just been shameful this time. We had--and still have--a legitimate shot, but the thing is, the refereeing has been downright shameful. I don't even have a joke. It's bee horrendous.
10:59:
My emotions dictated the last entry, where I neglected to mention that was Vasquez's fifth. One of the most insane phanton calls I've ever seen, and our emotional leader--the guy we need to carry us when we're down six with two minutes left--is out. This sucks. This is legitimately depressing.
10:58:
The refs have called one of the most insane phantom fouls I have ever seen in my life. Literally just a shameful, ridiculous display just now. Shameful display by the refs. Shameful. Jay Bilas calls it "a good call." There is no justice in this world.
10:54:
Scary Jerry lays the forearm into Mosely, who gets called for the foul. Mike Patrick says, "Mosely can't expect to get that call." Oh right, because these games are rigged. Jesus. Somehow this is Mosely's fourth. Everyone on Maryland has four fouls tonight, including Mosely, Vasquez, Neal, Juan Dixon, Lonny Baxter, John Lucas, Len Bias and Tyler Hansbrough.
62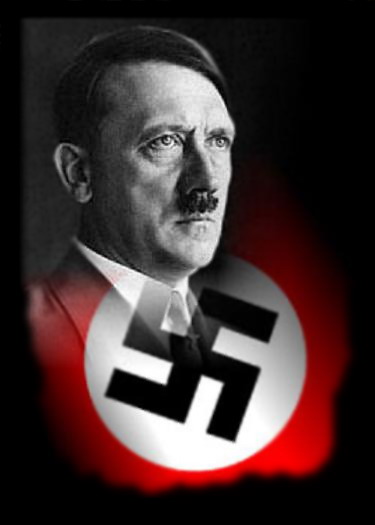 66
10:53:
Lurch nails a 3 with skills honed by private instructors and AAU coaches paying him under the table his whole life. Yes, I am worried. EVERYBODY PANIC!!!
10:51:
We didn't capitalize during Scary Jerry's dry spell and he just nailed a 3 in our eyes. I'm upset about the travelling call because it's well-known that Duke gets away with blatant walks all the time. Nonetheless, we needed to capitalize before he got his stroke back and now I'm worried.
60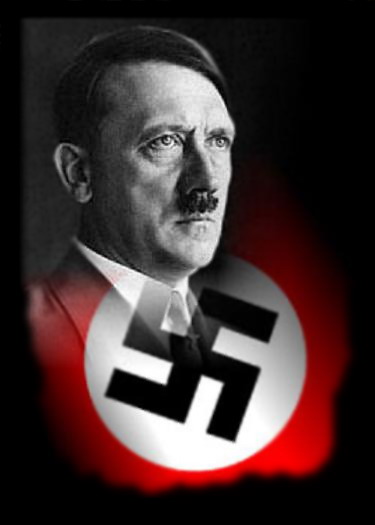 63
10:49:
Milbourne draws a foul but that one ripped my heart out. That ball was 9/10ths of the way down before it came out. He sinks the first free throw though, making this next one a hell of an important shot. Buckets. Tie ball game. Turnover from Duke. But somehow we walked. Really?
Really?
10:46:
I can't say enough about how crazy this game has been. Scary Jerry has definitely cooled off, but we don't get loose balls. Insert your own joke about Duke grabbing balls here. Vasquez is on the floor with 4 fouls. This is scary.
10:44:
Big game-changer as someone informed the refs that Duke IS allowed to be called for travelling. Lurch gets it and looks like somebody ate the brains he left in the freezer. Which is to say, sad zombie.
56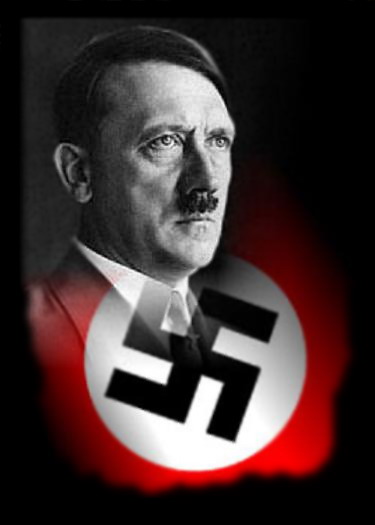 56
10:42:
Just a wacky game right now. 8:33 to go in the half and this has been nuts. Emerald nuts. Scary Jerry is cooling off and we have to capitalize.
10:40:
Someone in the crowd has a sign with the stack of bills with eyes from the Geico ads that says "This is the money you could be saving if you bet on the Terps." Some Duke guy hacks someone, Milbourne nails a J. Commercial.
54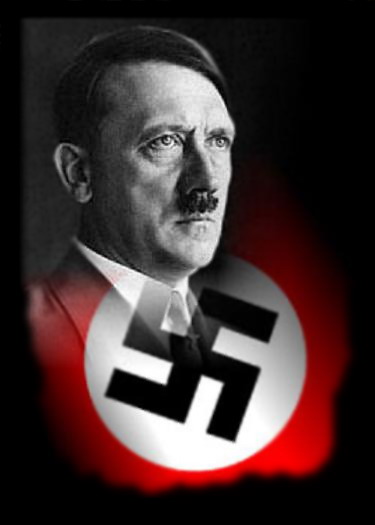 56
10:38:
That foul call was shady even for Duke refs. Sheesh, dude.
10:36:
Singler sts a moving pick and Henderson walks. Mosely gets called for a foul. The old Duke play. And another replay of Nolan Smith getting trucked! Yes!
10:35:
Not this time by Scary Jerry Henderson. I don't know if I've ever been so afraid of a player. He is just locked in right now. I'm legitimately shot he missed anything.
10:33:
They keep showing Nolan Smith get the bejesus knocked out of him by Dave Fucking Neal. This is the best Maryland-Duke moment since Blake stole the ball from Williams as he looked back to Coach K. I will never forget that.
10:31:
Adrian Bowie,
from
Bowie. Jesus that was some range out of the mohawk. The roof just blew off of Comcast, too. Really wishing I was there, but what're you going to do? I'll tell you where I'm going to be, and that's drunk.
52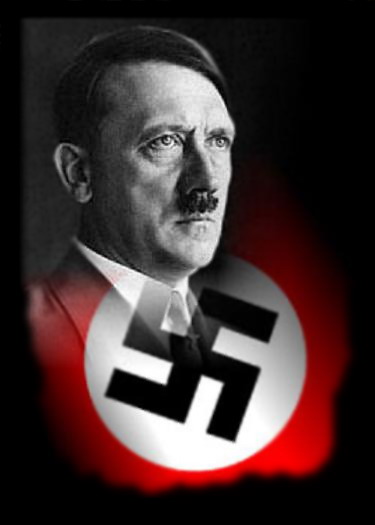 49
10:29:
Munster is hacked as he goes up but still nails the J. We're tied again. Through the first 27 1/2 minutes, this has been an all-timer. I was supposed to joke around on this one a lot but this game has been crazy-go-nuts. Milbourne gets a loose ball and Lurch punches him in the gut.
10:26:
After they peel Nolan Smith off the court, Gerald Henderson responds with an emphatic dunk. And on the other end, Eddie Munster throws up a three that GOES IN at the shot clock buzzer. But Henderson has decided that he's finally going to take out all the aggression he has in being a black-skinned white guy on us, and we're in trouble. But there's Milbourne! Holy smokes!
47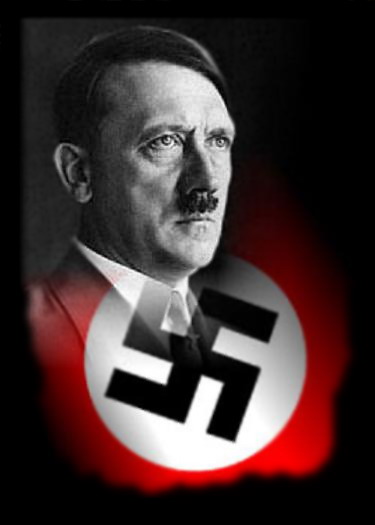 47
10:23: THAT WAS AWESOME. YES. I AM GLAD THAT THIS HAPPENED. THIS IS AWESOME. DAVE FUCKING NEAL. I PARTIED WITH THIS GUY IN HIGH SCHOOL. I HAVE NEVER BEEN MORE PROUD. THIS FUCKING RULES.

DAVE FUCKING NEAL.


10:22:
Vasquez has four fouls. He came into the game with one and two were called during a commercial break. YOU DON'T FUCK WITH DAVE NEAL.
10:17:
Lurch hacks the ball away and dunks it. This is OK. We're in danger of letting this game slip away. You'll now if we do because I will be hanging from the ceiling.
37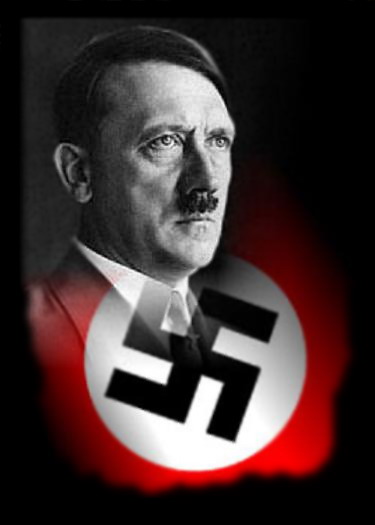 41
10:15:
Zoubek loses the ball, which is a foul.
10:12:
We're back with nachos, just in time to see Sean Mosely get trucked by Lurch. Great, there goes the future. Are the fans chanting "Ugly Singler" right now? Awesome. Just be blunt about it.
9:52:
Milbourne lives up to his potential and crazily blocks the shot from Duke's huge stiff. Oh sorry, that just described everyone from Duke. I mean Zoubek, who literally is about as lifeless as a person can get without actually being dead. And that's halftime! We're tied at 34 heading into recess. And at the start of the second half, Blazing With Phelps will be back with more hard-hitting, objective analysis!
34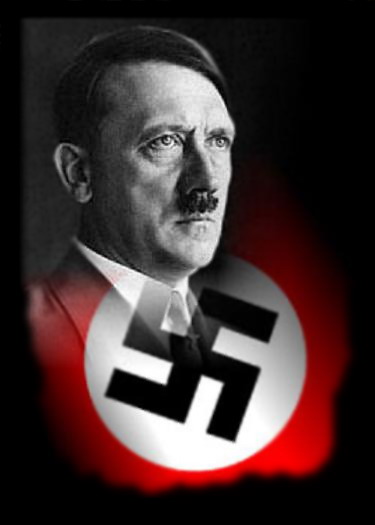 34
9:50:
Paulus hits a 3 to tie and starts beating on the floor. THIS IS WHY EVERYONE HATES YOU. Who does this? Just run back to the other side of the floor and play defense. You're a little shit and everyone wants a free shot at your face. Go to hell you little chipmunk bastard.
9:47:
Lurch gets on the board for the Monstars. How could anyone with a soul root for this team? Seriously. Do they have one likeable guy? Would you want to hang out with anyone on this team?
9:43:
Hayes is playing like Steve Blake, who by the way just set an NBA record for assists in a quarter. Have you ever seen a Duke player in the NBA?
30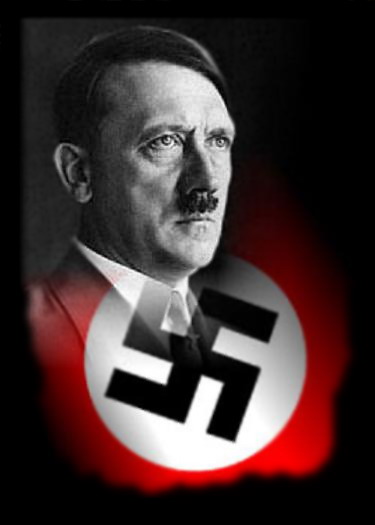 26
9:40:
We are getting some of these ridiculous layups and it's exciting the hell out of me. OHHH!!! DINO MOTHER FUCKING GREGORY!!!!!!!! LET'S GO!!!!!
9:37:
Greg Paulus is being annoying? No!!! I don't believe it. A foul just got called on us?!?!?!? No!!! I did not see any of this coming! Bowie had an absolutely great shot just now, too. This has been a wonderful game.
9:33:
We're getting calls! We're getting calls! This is crazy!!!!!
18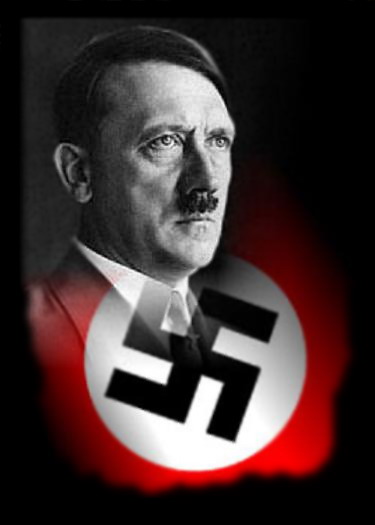 16
9:29:
Strong drive from Landon "Mike Jones" Milbourne. I think we just got a charge called against us for something. Man, what did Duke do to get the refs in their pocket for more than a decade? Why is no one looking into this?
9:27:
The non-Erin Andrews sideline reporter says that Maryland fans spread the phone number for Duke's hotel and recommended pulling the fire alarm. This is hilarious. Mike Patrick is no fun and says that this is despicable. Sorry Mike, turns out we're college kids.
9:22:
The refs mess up and call a foul on Duke. What is this?! I don't know what happened before commercial because I had to run outside and let my friend in. Anything could have happened. I'm so excited. I'm so scared!
?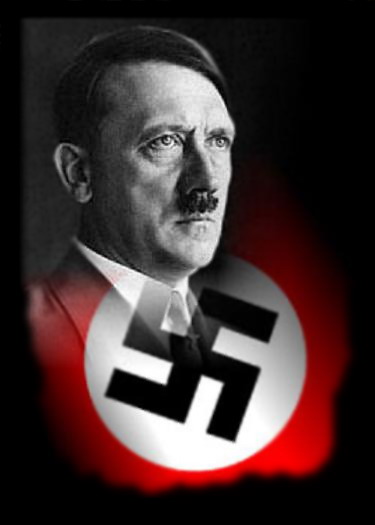 ?
9:20:
Scheyer misses a huge opportunity when the refs had decided that they were going to do everything possible to have Duke score on that possession. He comes in with an obvious charge but throws the ball out of bounds. Silly play. Greivis puts it in on the other end. Let the record show that I haven't always been a Greivis fan, but I've always respected that the kid shows up night in and night out. You don't have to love him but you do have to respect him. Duke has a player name McClure, who's name I can only assume is either "Troy" or "Teabags."
9:17:
Sugar Shaun Moseley drops a nice bucket in. I'm sorry, who was saying we can't recruit Baltimore? So far, Moseley has been great. So great that I might actually check to see if I'm spelling his name right--I won't, but at least I considered it.
9:14:
Scheyer picks up a foul and drops to the court as if his eyes have been cut by razor blades. I knew he looked like he was about to cry! Commercial break.
10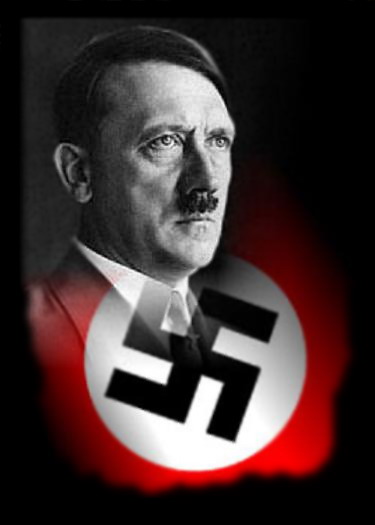 7
9:12:
Elliott Williams picks up the foul. Why do all of Duke's black guys have such white names? Elliot? Gerald? Nolan? Also, we are running on these guys somehow. This has been as awesome as the first two and a half minutes can be.
9:09:
Duke is allowed to pansy-slap us until their maids tell them it's time for dinner. I'll never understand why they're allowed to travel, hack, and generally break every other rule of basketball. Is someone really afraid of their rat-fink coach?
9:08:
Duke gets 45 rebounds on their firsst possession but somehow none of their rich white kids can shoot. Landon Milbourne converts on the other end. I don't expect this theme to last, but God, I can hope can't I?
9:05 PM:
No freaking way, they've got Jay Bilas BROADCASTING this? How is this allowed? Are you shitting me? Wow, now I wish I had LOST on. Good to know that Disney Parks is sponsoring Judgement Week. I always like to mix my fanciful with my biblical.
9:03 PM:
UConn finishes off Marquette, 93-82. This was a hell of a game, really. Hopefully our game provides some of the same... competitiveness. I just hope we fair better than Marquette. If we're to believe ESPN "analyst" Jay Williams, though, we don't have a shot. Of course, he was a Duke star like so many other people they hire (Why do they hire former Dallas Cowboys as well?) and then act like they're objective analyists. This upsets me. I mean you, Jay Bilas. Piss off, you weird-headed jerk.
Allegedly we're playing Duke tonight. Is ESPN about to cut to us or am I missing us on Jefferson Pilot or something?
9:00 PM:
We're about to go away from the UConn-Marquette game, but not before Dick Vitale squeezes in some parting shots: "Gotta get to that TV! Gotta see Coach K!" Nobody's bear tranquilized this guy yet? Sheesh.
8:50 PM
: Good evening people, it's almost time to see if all those people calling for Gary Williams to be fired were either retarded or retarded but with a point. Last time we played Duke, we got laughed out of Cameron Indoor to the tune of 85-44, but tonight we're at Comcast Center, we've got some momentum, and everyone on Duke's team is ugly.
Reader Andrew (Reader? We have readers? He must be someone we know) submits Kyle Singler's acting career:
On the left is Singler, on the right is his minor role in the hit movie "Space Jam."

Anyways, the game is starting soon, so keep hitting that refresh button. I've decided to pass on watching LOST tonight, so it's going to be all Terps-Duke. Woohoo!